In this article we will learn how to assign and change password of your Quality Center Account.
You need to have a HP-QC user-id in order to  log in. Once you are logged in to HPQC do the following:
Step 1. From any Quality Center Module, select Menu Item Tools > Customize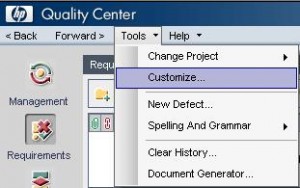 The Quality Center – Project Customization screen appears after you select Menu Item Tools > Customize

Step 2. Select User Properties option.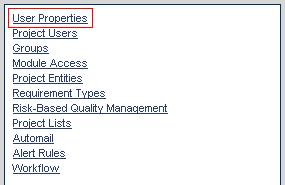 NOTE : The list options depends on the Quality Center access privileges that your user account have. All users can use this option to change their user properties and password.
Step 3. In the User Property screen you will have to fill up the fields Full Name, E-Mail, Phone Number and Description with the required information.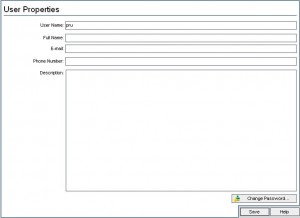 Email information is very important because it enables you to receive email notifications and alerts directly to you mailbox, for example when a requirement is assigned to you or when a defects that you reported have been fixed.
Step 4. Click Change Password button

That will brings up the Change Password for [your Quality Center User ] dialog box, in this case [pru].
On the window shown below, enter your old and new passwords and hit the OK button to save your changes.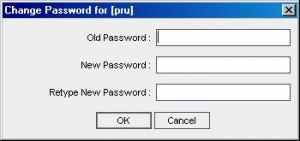 The change password dialog box closes. In the next dialog box click Save Button to keep the changes.
The Information window appear after clicking Save Button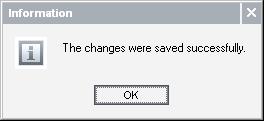 Click OK button


On the upper-right side of the window, click the Return button

to exit the Project Customization window and return to your project.